It might be quite rare to find tahini paste in your nearest grocery shop, and most of it are pricey, right? But how you will know it's worth the price? Worry no more, I'm going to share some tips in choosing a good tahini paste. Where do you buy tahini?
Ethiopia is the only source for having the highest standard of sesame seeds you can find. Tahini comes from a variety of sesame seed called white humera, which is the most flavourful among all variety of sesame seeds. This tasty sesame seeds are planted in a volcanic soil and a hot weather. And carefully picked by hand.
Where do you buy Tahini?
Tahini pastes are commonly found at supermarkets and grocery stores. Pastes bought from stores can be hulled, unhulled and the one is sprouted sesame seeds. Hulled sesame seeds are commonly sold in supermarkets and grocery stores. Hulled ones are lighter in colour while the unhulled seeds are darker because their outer shell is still intact.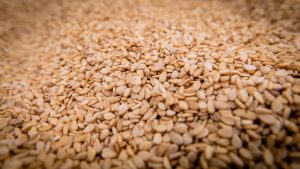 Smart tips in choosing a good-quality tahini:
1. Choose a lighter-colored tahini. Since they are tastier compared to dark ones.
2. Look for the separation of oil in a jar of tahini. This indicates of they used an oily-type sesame seeds or it can also mean that it's an old stock.
3. Some of the packaging doesn't indicate where are these tahinis are made from. There's no other way of knowing it unless it says "local made tahini".
4. The best place to buy a scrumptious tahini would be visiting a Middle Eastern grocery store. You will be able to find variety of these pastes than an ordinary grocery store can offer you. It's a bonus of a personnel would recommend some of the best options of tahini.
5. You can also search online what are the best types of sesame seeds for your tahini.
6. If you're a vegetarian, always check the label if it is pure sesame seed or not.
Finally, if you're still confused what variety of tahini is the tastiest, try them all. It is your own palate knows what's best, better or not. Start looking for a Middle Eastern store now, it's now or never!
Summary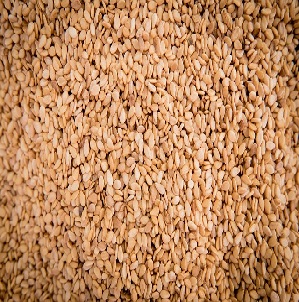 Article Name
Description
Where can you buy tahini? Well, there are many places that you can buy tahini. You can buy it at the grocery, online or have it made for you.
Author