Thousand island dressing? Vinaigrette salad dressing? Get over with the usual salad dressing. It's time to change and level up those boring dressings you always make. Learn how to make a no-sweat Tahini Salad dressing for a healthier new you! How to make tahani salad dressing?
Either way, you love or hate mayonnaise; you will definitely fall in love with this tahini salad dressing. I'd suggest you go to a city with a Middle-Eastern grocery to buy all fresh and organic ingredients for your healthy and vegan dressing.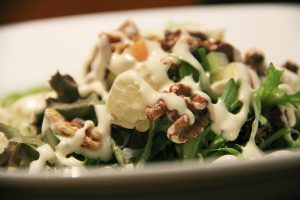 How to make Tahani Salad Dressing?
This tahini salad dressing gives you the Middle-Eastern glimpse of taste. Don't forget adding the garlic, lemon juice and garlic –this makes me drool. This dressing is extremely satisfying to your tummy while not feeling guilty. You can also add an apple cider vinegar which makes it healthier for the whole family. As we all know apple cider vinegar helps to cure diseases, and there's more to that; It is well-known for its weight control.
Apple cider vinegar helps in destroying excessive stored fats. It can also lower blood glucose level and boost metabolism. Bragg's Apple Cider vinegar is widely recommended since it's organic and raw.
So let's not make it longer for you. Let's start making the healthiest salad dressing. What we only need are fresh ingredients and a blender. It will only take you 10-15 minutes to do this. Serves 10-12 people.
Tahini Salad Dressing
Ingredients:
Lemon juice (1 large and fresh)
1pcminced garlic clove
½ up of water
¼tsp of salt
½cup raw tahini
1tbsp raw sesame seeds
1tsp cumin
1 and ½ tamari soy sauce
1tbsp and 1 tsp apple cider vinegar
1tsp coriander powder
1tsp honey
2 bsp olive or vegetable oil
Instructions:
      

Combine all the wet ingredients (lemon juice, water, soy sauce, vinegar, oil and honey). And mix together.

      

Put all the wet ingredients in a blender.

      

Mix the dry ingredients inside the blender.

      

Blend until smooth or the consistency you like for your dressing.
And now your dressing is ready to munch in. Not only finger-lickin' good but also helps you achieve your body goals for summer!
Summary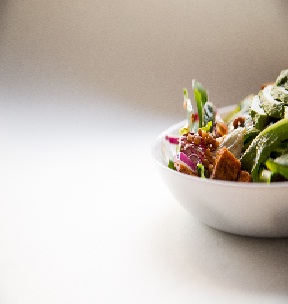 Recipe Name
Author Name
Published On
Preparation Time
Cook Time
Procedure
Ingredient
Total Time