Wanted to try new salad dressing for your greens? Want to have a healthier sauce? A vegan Middle-Eastern cuisine is the only answer. It's unlike your boring and ordinary dressing inside your fridge! How do you make tahini sauce?
We've heard a lot about tahinis and its super vitamins and minerals that it comes with. Wanted to lose weight but you're a foodaholic? Tahini paste is like an angel sent from up above. You can use it to make a healthier salad dressing, a less caloric cake and cookies, a tastier deep for your finger foods and veggies. It's always sky is the limit with tahinis. Almost every food and dessert, you can use this super ingredient.
How do you make Tahini Sauce?
Let's cut the talking here and start making Tahini sauce for our favourite dish.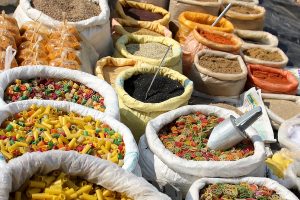 Dreamy Creamy Tahini
This dressing can be used for your favourite salad greens and fruits. It's also a good choice for your roasted meat. Count in a dip for your deep-fried and an out of the box spread of your bread. It's as easy as one, two, and three in making this sauce. Will consume 10-15 minutes of your time.
Ingredients:
Pinch of cumin powder

¼ tsp of salt

1 clove of garlic, minced

⅓ cup of tahini paste

1 tbsp of fresh chopped pasrsely

2 tbsp of fresh lemon juice

1 tbsp of olive oil

2-6 tbsp of warm water
Instructions:
·

        

In a bowl, combine the garlic paste, tahini paste, salt, olive oil, and lemon juice. Whisk them together until fluffy.

·

        

Add the warm water (add one tablespoon at a time) until you achieve the consistency you like for your home-made tahini sauce. If you like it for your salad dressing and sauce for your meat, it should be thinner in consistency. But for your bread spread it should be thick like the peanut butter or mayo.

·

        

If you prefer it spicy, you can add spices like cumin, and pepper powder to taste.

·

        

Put inside a jar, close tightly and store for a week.
And my tummy says "growl"… Urgh! Can't wait to do this again. It you don't want it spicy, drop the spices. You can always adjust according to your preference. Bon appetite!
Summary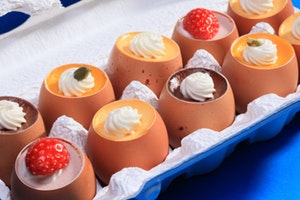 Recipe Name
Dreamy Creamy Tahini Recipe
Author Name
Published On
Procedure
Ingredient
Average Rating





Based on 1 Review(s)