Where can you find tahini in a grocery store? Not living in Middle Eastern coutries or Asia? Searching google? Asking a friend? Went hunting? Still unsuccessful?  I got your back! Find tahini the most convenient way!
Tahini is a paste and dressing for our dishes to give it a Middle Eastern and Asian taste. These are made from nutritious sesame seeds. Sesame seeds are rich in protein, calcium and omega-3 and omega-6. These seeds originally came from the Middle East and North Africa. And which you can also find the best tahini, ever.
A lot of us had been exhausted of searching tahini, some are successful to be able to see variety of it while some weren't lucky enough to find one. Tahini paste are comes in various kind and type. You can choose between raw or roasted, hulled or unhulled, spicy or original, in a tin can or a jar. There were also ready-made and some are still sesame seeds in form.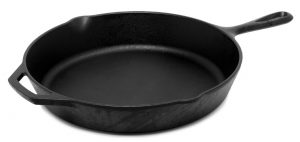 In a grocery store, we can find tahinis inside a fridge. Grocery stores usually stores fresh ready-made tahini and put it inside a cool area. If not, you can also find these in the "ethnic" section. Cans and jars of tahinis might be lined-up at the condiments sections. If you want variety of thainis to choose from, find the nearest Middle-Eastern store to solve your problem. Tahinis mostly found in big grocery shops and oriental food stores. Other option would be to buy online.  Walmart has variety of tahini available. In this way, it's much more convenient for you.  And the last option, if no tahini is available online or in store, is to make your own tahini paste at home. You just need:
Ingredients:
        

3 tbsp of olive oil

        

1 cup sesame seeds
Instruction:
        

Medium heat the pan or skillet and add sesame seeds. Stir the seeds frequently until its aroma comes out and turned into golden-brown in color. Avoid burning of sesame seeds.

        

After, put in a container and spread it thoroughly to cool-off.

        

Put inside the blender together with the olive oil. Use the spoon to scrape and crush bulks.

        

Store in a cool and dry place in tight jar.
If you can't find it, why not make it? It's healthier and tastes a lot better. You can even put some spices to spice up the taste of your home-made tahini.
Summary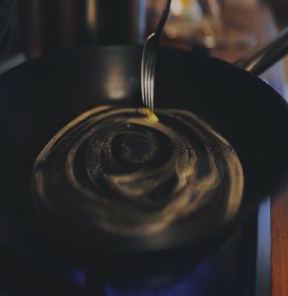 Article Name
Where can you find Tahini in a Grocery Store?
Description
Tahini is sometimes not easy to find, sometimes they put it in spreads' aisle, sometimes in the international goods aisle. So, where can you find tahini in a grocery store?
Author