1/3 cup tahini
3 tbsps fresh lemon juice
1 1/2 tbsps Red pepper paste
Kosher salt
1 tbsp pomegranate molasses
Olive oil
Aleppo pepper
Pita bread
Procedure
Segregate at least 2 tablespoons of chickpea is a bowl. Then, in a food processor, put tahini, red pepper paste, lemon juice, pomegranate molasses and the rest of the chickpeas. If you are unsatisfied with the consistency, slowly add water until desired consistency is achieved. Also, slowly sprinkle salt, if you want a saltier hummus.
Pour the hummus on a bowl. Top it with aleppo pepper and the segregated chickpeas. Drizzle it with little bit oil.
In an oven, reheat the pita bread for at least 2-3 minutes. Then, when ready, serve the pita bread with the hummus alongside.
If you want, you can make as much as you can. You can store this hummus for at least 3 days.
Summary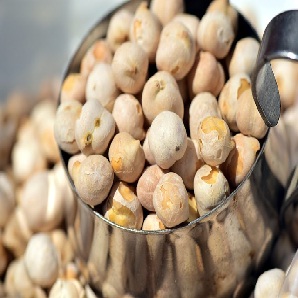 Recipe Name
Zesty and Sweet Tahini Hummus
Author Name
Published On
Preparation Time
Cook Time
Procedure
Ingredient
Total Time