A paste and a condiment that is brownish in colour, creamy, has a nutty aroma, and staple in Middle-Eastern country is the Tahini. It's a famous ingredient of hummus and baba ganoush. This tahini paste is known to be one of the most versatile and flexible sauce all over the world. It's an all-around sauce for your grilled meat, shawarma, veggie salad, a healthy ingredient of your pasta, cookies, bread, and ice cream, too. Talking about tahini's uses is like counting sheeps before you go dozing off. It's limitless. so, what makes this paste, condiment, dip, and sauce? Well, here are the tahini sauce ingredients and wonder no more!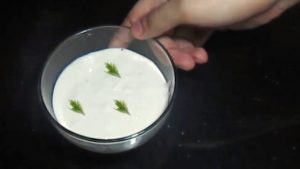 It's made from grinded sesame seeds, added with olive oil. It usually has a bitter taste but an aromatic smell. Though its taste isn't appealing like a peanut butter, once it's mixed with other ingredients, it compliments well. This condiment is commonly served in every Asian and Middle-Eastern cuisine. The lemon juice and garlic which combines with tahini paste brings out the best in this bitter tahini paste.
There are different types of tahini pastes available in store or you can also make them at home. You can choose between an unhulled or hulled sesame seeds. Hulled sesame seeds are lighter in colour. The seed covering is removed compeletely, it has a small amount of bitter taste. While the unhulled tahini is darker in colour, more bitter compared to hulled sesame seeds. The colour is caused by its covering is not removed from the seed. Comparing the nutrients between the two of them, unhulled tahini is healthier than the hulled one because the unhulled tahini is completely ground down.
Another choice to choose from is between raw and roasted sesame seeds. Roasted tahini undergoes a heating process which may cause its nutrients becomes lesser compared to a raw sesame seed. Raw sesames are untouched and nutrients it complete. If you're health conscious, I will recommend a raw and unhulled sesame paste when purchasing in a store.
Tahini sauce is considered a paleo food. Sesame seeds are considered paleo. It's the best source for calcium, and protein. It contains vitamins Bs, E, and other minerals like magnesium, phosphorus, thiamine, omega 3 and 6, amino acids, and has antioxidants. It's a good alternative to good old salad dressing, taco and meat dips, shawarma sauce, and pasta dressings.
Here is a simple way of making tahini sauce at home.
And this time I will be sharing a tahini sauce and dressing that will perfectly suit your grilled hamburger, or your fresh salad greens. Let's get started!
Ingredients:
        

¾ tsp rock salt

        

2/3 cups warm water

        

½ cup tahini paste

        

1 tbsp garlic cloved (minced)

        

1 tbsp olive oil

        

3 tbsp fresh lemon juice
Procedure:
In a food processor, add in the salt, tahini paste, garlic, olive oil, and lemon juice. It will result into a thick paste. Gradually add warm water to make it thinner and saucy.
Summary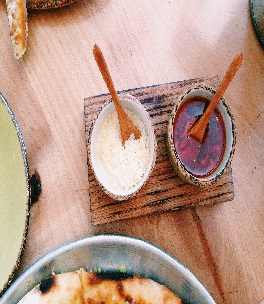 Recipe Name
Author Name
Published On
Preparation Time
Procedure
Ingredient
Total Time