Tahini, a sesame paste originally used by people from Middle Eastern countries has slowly been gaining attention globally. It's used to replace sauces and others. The nutty taste and nutrients found in tahini make it such a hit. Tahini gives a nutty and creamy kick in several dishes with lemon juice and other spices. You can try spreading it on your toast as a replacement for usual sandwich spreads. But at times, it's difficult to find. I'll tell you all about Tahini: Where to Buy?, so worry no more.
You may know a lot, but do you know where to buy tahini? When you're not living in the Middle East or Asian country, it might be hard to find tahini in your grocery stores. It may be wise to ask the store's crew, but where's the adventure in that? Try these different sections in your local grocery store to find tahini:
    

Condiments section

    

Ethnic spices section

    

Refrigerator section

    

Spreads section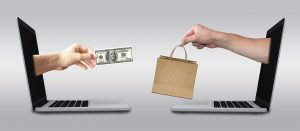 If you don't find tahini in any of these sections, it's time to ask the person in charge of the grocers. In case you can't find it anywhere in the stores nearby, you can try checking for Asian stores near your place. A lot of online markets are offering different brands and types of tahini so you can buy online as well.
You can buy either hulled or unhulled tahini, but if you want to make most of its nutrients, you better look for an unhulled one. You can also buy a raw or roasted tahini, depending on where you plan to add it. The raw tahini has a sweeter taste compared to roasted's richer and deeper flavor. If you choose a ready-made tahini, you may see that it's packaged in a jar, tightly sealed plastic containers or can.
How to know you're buying quality tahini
Tahini's taste and health benefits may differ in several brands of tahini available in the market. There's no definite way on how to know it's a good quality, but you can check the label. But sometimes labels can be tricky (marketing strategy).
Some experts suggest buying tahini with a light color. It's also good to check the excessive oil in the jar. The more excess oil means it may have used an oilier seed type. Some also suggest buying at Middle Eastern and Asian stores for a more guaranteed authentic taste and class.
You can try and compare several tahini brands to find what perfectly fits your palate.
How to store tahini at home
After knowing where to buy tahini and what indicates a 'good buy' regarding quality, it's important to know how to store it at home properly. Knowing such preserves the taste and quality of tahini.
Make sure that tahini is placed inside a tightly-sealed container. Some keep it in the fridge, but if you don't like it getting stiff at all, just keep it in a dry cupboard.
To keep the oil from separating, store it upside down.
Just remember to shake it before opening, or you can stir it before using. Since tahini and sesame oil are rich in sesamol (antioxidants), it has a longer shelf life.
You can make your own tahini recipe if you have a lot of spare time. There are simple tahini recipes you can search online. But of course, if you're too busy you can buy good-quality tahini in stores. Whether you buy or make your own tahini, one thing's for sure, this sesame paste will turn your usual dishes into nutty, creamy and enhanced dishes!
Summary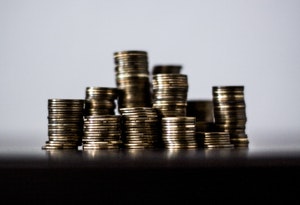 Article Name
Description
It's difficult to look for Tahini at times. Where do you buy Tahini? From the supermarket? Online? Made to order? We'll help you to find where do to buy Tahini.
Author