Hummus is an "ancient" food and a staple condiment in Middle East. This was originated in Egypt in the 14th century. In the past it uses different ingredients to replace tahini, which is the most important ingredient of hummus nowadays. The word "hummus" is the Arabic word for chickpeas. Tahini hummus is one of the most widely accepted hummus recipe.
Homemade hummus is a healthy dip/spread you can have made out from chickpeas. If you make hummus with or using organic ingredients, then it's a good choice. This dish has anti-inflammatory property that would help prevent our body from catching diseases.
Tahini Hummus Recipe
This healthy spread is creamy and thick which is from mashed chickpeas. This dip and spread became popular and it's making a fuss all over the globe. It may looked boring because of its bland color, but it is completely opposite when talking about its taste. Every country, hummus tastes differently from each other. Some hummus has a strong garlic flavour, some are spicy and hot, while in other country it's tangy due to its generous lemon juice component is higher.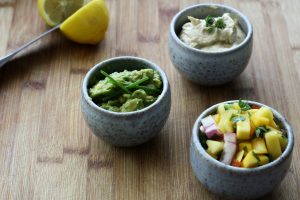 Still unfamiliar with hummus? Well! The best way to introduce it to you is to try out this creamy tahini hummus recipe.
Ingredients:
        

¼ tsp cumin (ground/powder)

        

¼ cup olive oil

        

½ cup tahini paste

        

½ tsp salt

        

1 cup dried garbanzo beans/chickpeas (rinsed and soak overnight)

        

2-3 tbsp of lemon juice

        

Reserve: olive oil, paprika powder, finely chopped parsley and water.
Procedure:
      

Rinse the garbanzo beans and drain. In a pot, boil these garbanzo beans in medium heat. Then add a teaspoon of baking soda. Let it cook for an hour to an hour and a half or until garbanzo beans becomes soft. Turn off the stove, drain the water and let it cool down.

      

In a blender, grind the garbanzo beans until smooth and no more chunks left. Add in olive oil, tahini paste, cumin, lemon juice, salt, and garlic in the blender. Blend them in until it's smooth.

      

The consistency becomes too thick. Gradually add in small amounts of water to adjust its consistency. It should be runny and creamy like a yogurt.  Don't forget to add salt to taste your hummus paste.

      

In a small bowl, transfer the hummus mixture. Drizzle paprika powder, finely minced parsley, a drizzle of olive oil. If you want it more to be spicy, put a generous amount of paprika powder.

      

Serve it with fresh or boiled vegetables, pita wedges, or your favourite chips.

      

When serving, make sure to add colour into it (like paprika and parsley) to make it look like it's really mouth-watering since the colour is too pale.

      

Store in your fridge until for three days only.
Try to make your own hummus at home. Think as if you're a culinary master. It's up to your taste bud what kind of tahini hummus you would like to make. You can always add in or take out something, and even use an alternative. It all really depends on your palate preferences.  Always remember, home-made dishes are better than store-bought. You can even make sure that the ingredients you're using are organic and healthy for the whole family. With just simple hand tricks and cooperative taste buds, you can make your own unique-flavoured tahini hummus dip for everything.
Summary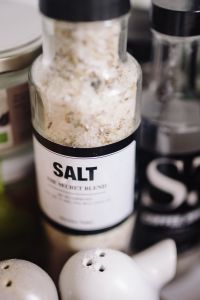 Recipe Name
Author Name
Published On
Preparation Time
Cook Time
Procedure
Ingredient
Total Time
Average Rating





Based on 1 Review(s)