Sauces are condiments in a dish or a relish for our food. It can be a dip or a dressing in a dish you like. It has a lot of function in your food. Sauce doesn't only make you food taste better but also it makes it more appealing than the usual. It can add up spice and moisture to your dried and fried dishes. Like those grilled meat should be served with thick sauce so that it will not look boring and dry. Your dry dish becomes appealing to the eyes if it has sauce dripping from it. This adds visual excitement of wanting to taste the food right away. If you want, you can learn this Tahini Sauce Recipe.
Tahini Sauce Recipe
Sauces come in different colour, taste, and texture. Most of these are sweet, flavourful, and savoury. You can serve it as cold dressing for your fruit salad and other pasta dishes, while on the other hand it taste best when it's warm and aromatic. Its texture ranges from very thick to be runny like yogurts. For dipping your finger foods, chips, and blanched vegetables, it should be thick. While if you want if for your salad dressing and sauce for your grilled and barbecued dish, it should be runny and thin in consistency.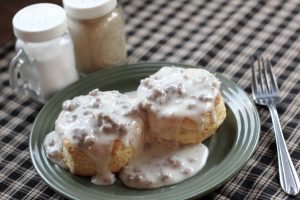 What you need:
 

3cloves garlic (minced)

 

2tbsp olive oil

 ½cup of tahini paste

 1

tsp parsley (minced)

 

½tsp rock slat (crushed)

 

14 cup of fresh lemon juice
Procedure:
        

Using mortar and pestle, put in rock salt, garlic, and tahini. Crush them together. Or you can also use a blender to mix them.

        

Right after, add and mix the fresh lemon juice, and olive oil. It usually too thick in consistency.

        

Gradually add a teaspoon of water at a time until your desired consistency is achieved. For your sharwarma dressing, it should be not a bit runny but not too thick.

        

Add in finely chopped parsley. And you are good to go.

        

This shawarma tahini sauce can be stored inside an air-tight jar and in your fridge for three days.
They consider tahini sauce as the staple sauce of the world. This sauce is beyond its limit in culinary field. It's use for dipping, dressing, noodles ingredient, and even in baking pastry. Tahini's best paired with your roasted meat sauce, a dip for your tortilla chips, makes your bread, cakes and cookies fluffier and nuttier, your pasta recipe is healthier than before, and your favourite frozen ice cream dessert gives it a twist you never imagined. This tahini paste makes your dishes creamier, richer, and flavourful in taste. The fuss it's making all over every country because it's versatile and flexible, and also comes with a lot of health benefits it has. It's abundant in calcium, protein, and other vitamins and minerals which can supply your body's daily requirements in just one to two teaspoon of tahini paste.
Shawarma, (my favourite!) most of us consider this food as on-the-go meal for the busy people. It's full of carbohydrates and it's healthy. It has grilled meat, with chopped vegetables inside pita bread with sauce that adds flavour to it. Shawarma's a classic Middle-Eastern food, you'd surely love it with tahini sauce.
Summary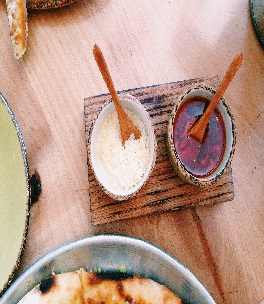 Recipe Name
Author Name
Published On
Preparation Time
Cook Time
Procedure
Ingredient
Total Time
Average Rating





Based on 1 Review(s)