Almost everyone is a fan of spicy food, even those people whose not a fan, eats spicy food every once in a while. If you're a fan, try the Tahini Chili Garlic Pepper Recipe.
This dressing is suitable for people who likes eating spicy foods. It can be a dressing to your roasted chicken, and even dip your French fries, and even in your homemade burger.
Tahini Chili Garlic Pepper Recipe
Ingredients:
        Pinch of salt
        3 tbsp water or non-dairy milk you like
        2 tbsp chilli powder
        1 clove of garlic (minced)
        ½ cup of raw tahini
Procedure:
        In a blender put tahini, chilli powder, garlic, water and/or milk, and salt in order and blend them in together until smooth.
        You now have the spicy dressing for your roasted meat or dip in your barbecued pork ribs.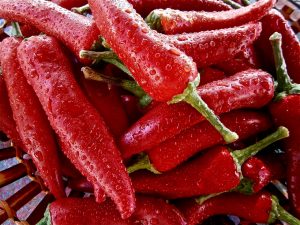 Fun facts of Chili:
Chili originated in America. '
It has been part of people's diet since the 7500 BC.
Christopher Columbus was the one who brought the Chili to Spain.
After Columbus brought it to Spain, the cultivation of Chili become widespread in Europe, Africa, India and Asia.
The color of Chili ranges from green, yellow, black to red.
There are at least 200 different types of Chili around the world.
Advantages of Eating Chili:
One Chili contains 7 times more Vitamin C for every orange.
The Chili can help you decongest your sinuses.
Chili is a good source of Vitamins A, and E. It is also rich in folic acid, beta- carotene and potassium.
Disadvantages of Eating Chili:
It can burn the inside of your mouth, especially the ones that are extremely hot.
Chili can irritate you if the consumption is excessive.
It might worsena pre- existing hemorrhoids.
If these things are not enough to make you a fan of spicy food, well, better try the Tahini Chili Garlic Pepper Recipe now! Enjoy the unbelievable kick of this dish.
Summary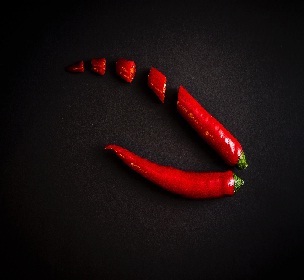 Recipe Name
Tahini Chili Garlic Pepper Dressing
Author Name
Published On
Preparation Time
Procedure
Ingredient
Total Time
Average Rating





Based on 1 Review(s)