Tahini Ceasar's Dressing is a dressing that vegans will surely love. This dressing is animal-free. If you love the good old Ceasar's but hate it when thinking that they slaughter fish to taste up this dressing, then try this alternative dressing.
Tahini Ceasar's Dressing Recipe
Ingredients:
  Juice from a fresh lemon
  Pinch of salt
  ½tsp of parsley (finely chopped)
  ¼tsp of onion powder
  1tsp capers
  2tsp of mustard
  ½cup raw tahini paste
  3tbsp water or non-dairy milk
  ¼tsp of garlic powder
Procedure:
        Mix all the ingredients in the blender. Blend them all together until texture is creamy, thick, and smooth.
        Store inside the fridge for about one week inside an air-tight jar or container.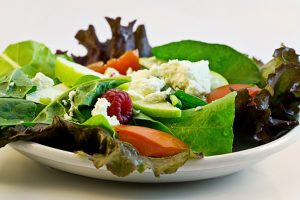 Things I bet you didn't know about Caesar's Salad:
Caesar Cardini invented the Caesar's Salad. He invented the salad for his restaurant at a tourist location.
Cardini invented the Caesar's Salad  in Mexico. Surprised, aren't you? Yes, it wasn't invented in Europe, as most people believed it to be.
It was invented for American tourists, who were also friends of Cardini, during 1924. It is said that it was first served at July 4th.
The first Caesar's Salad was a mixture of whatever was in the hand's reach of Cardini. It's said that the first ingredients were: Worcestershire sauce, boiled eggs, croutons, garlic, olive oil and Parmesan cheese.
It was during 1926, that Cardini's brother, Alex, added the anchovies. It was during his visit in Tijuana.
Alex's version was first called "Aviator's Salad", but later on, it was then accepted as the standard recipe for Caesar's Salad.
Confusion for the origin of the salad is not unfounded though, because it became so popular in Europe during the 1950's.
There you go, these are the things that you didn't know about Caesar's salad. Try it with tahini, and if you want, you can change the recipe just like Alex did.  You might not know, you'll be making your own history!
Summary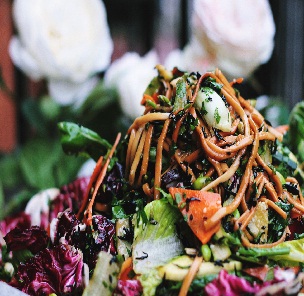 Recipe Name
Tahini Ceasar's Dressing Recipe
Author Name
Published On
Preparation Time
Procedure
Nutrition
Ingredient
Total Time
Average Rating





Based on 1 Review(s)