Have you ever tried armenian tahini bread? It isn't your everyday bread, and is surely is rare to find it on bakery. Guess what though, if you want to try it, you can easily make it at home! Try this Armenian Tahini Bread now!
Armenian Tahini Bread Recipe
Ingredients:
        1 active dry yeast (7 gram in a pack)
        2 tsp ground or powdered cinnamon
        2 tsp salt
        3 tbsp virgin olive oil
        3 cups tahini paste
        5 cups of flour
Procedure:
        Mix and stir the sugar, yeast, and ½ cup of warm water in a bowl. Wait for 10 minutes to let the mixture becomes frothy.
        In another bowl, mix together the cinnamon, salt and flour. Then add the yeast mixture, 1cup of water, and oil. Using a mixer, mix them all together to make a dough.
        Once dough is done mixing, put it on a clean table. Sprinkle flour to prevent form sticking.
        Knead the dough until smooth and stretchable.
        In a big bowl, greased it with oil and put the dough and cover it with a plastic wrapper. Let it double its sized in a room temperature for two hours.
        Preheat oven for 350 degrees Fahrenheit. While waiting for the oven, divide the dough into two parts. Cover with towel for about 10 minutes.
        After, using one dough and the other one is still covered with a towel, roll it over using a pin to flatten it out. Try to make a 25 inch circle.
        Spread tahini all over the dough and sprinkle sugar as well. After, make a 1 inch hole at the center of the dough and from there strat rolling the dough towards the outer surface. This would result to a huge rolled up doughnut-like.
        Cut the rolled up doughnut-like into equal sizes. Coil each rope of the dough like a cinnamon roll. And using your palm, flatten them out.
        Transfer these rolls in a loaf pan with parchment paper, let each role have a space to expand.
        Do the same thing with the other dough.
        After the process, sprinkle with a generous amount of water in each cinnamon roll and bake until it's golden brown. Use a toothpick to test if it's already done.
        Let it cool in a rack.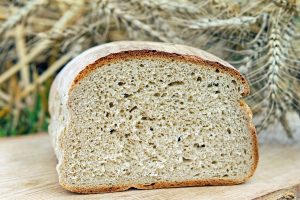 Summary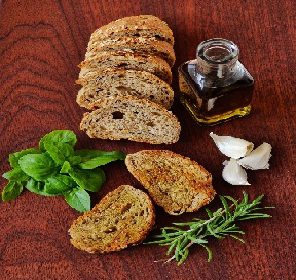 Recipe Name
Armenian Tahini Bread Recipe
Author Name
Published On
Procedure
Ingredient
Average Rating





Based on 1 Review(s)