Tahini is mostly a key ingredient to some dishes or sauce. Examples of these are the halva, baba ganoush, and hummus. A condiment that is bitter, but nutty in flavour. It is a thick paste but consistency becomes thinner once it's added with warm water or an olive oil. Tahini is unique in itself, so replacing it is quite difficult. Worry no more though, there are tahini substitutes for you to use.
Tahini paste can be an ingredient of your pita and shawarma sauce, a dressing for your vegetable salad, for dipping your vegetables or meat, an ingredients of ice cream, bread, cake or cookies.
Tahini is available in an "oriental" or "ethnic" grocery stores or kiosks. In this store, they can offer you a wider-range of tahini to choose from. This will help you choose what kind of tahini suits best with your dish.
But sometimes, we're unlucky enough be not able to find a jar of tahini. In that case, then we can substitute tahini with other ingredients. And other reason is that some people are allergic to sesame seeds paste or oil. It's good to use sunflower seed butter, almond butter, or cashew butter as an alternative for tahini. Some people would use peanut butter instead of tahini, but some people are still allergic with it. Then the best choices are the seed butter of sunflower, cashew, and almonds. These seed butters can be a used to make baba ganoush and hummus if tahini isn't a good idea for your allergies.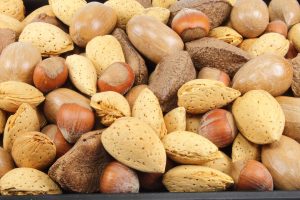 When you buy seeds of almonds, cashew, or sunflower make sure that it is completely raw. Buy the ingredient that has lesser additives. You just put these raw seeds inside a bowl of water and let them soak overnight until it softens. The next morning you can drain the water and you can start making your homemade tahini substitute. But if you're not allergic to peanuts, then you can use peanut butter with olive oil as an alternative. Make sure it's pure peanut butter and not processed. Peanut butter would be a good substitute for your hummus, but its taste is distinctively different from a hummus that has tahini. Feels like something is missing with your baba ganoush, halva, or hummus recipe. But the taste is almost the same.
If you don't have any allergies, just no tahini pastes available near you then make one. It's very easy and simple to make a tahini paste. Nothing can compare your tahini dishes with any alternatives, frankly speaking. This is also to make sure you are using a pure tahini, and not the processed ones like store-bought tahinis. Absence of tahini pastes in your favourite food will leave you feeling incomplete.
In making homemade tahini, you just need raw sesame seeds and olive oil. Roast the sesame seed first, and then once cooled you can mix then together in a blender until it becomes a paste. You can add more oil or water to make its consistency thinner to become a tahini sauce.
Summary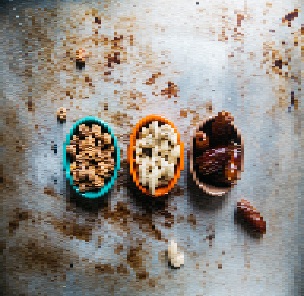 Article Name
Description
Tahini is one of a kind paste, and it is hard to replace. Don't worry though if you ran out of tahini, as there are substitutes for tahini.