Tahini miso, two words that most people won't hear or use together. But who could've thought that these two ingredients could go so well. If you don't believe, then try the Tahini Miso Squash Soup and pair it with some brown rice.
In this soup, you'll taste how lovely miso can be, specially if mixed with the nutty flavor of tahini. This soup will not only amaze vegetarians, but also people who love fish. And this recipe is not only good during cold weather, this could be eaten anytime of the year.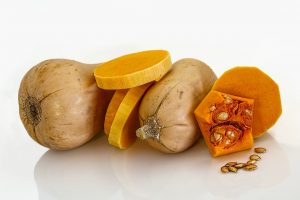 Tahini Miso Squash Soup Recipe
What you need:
1 1/2 cups brown rice
2 tablespoons virgin coconut oil
1 teaspoon kosher salt
5 cups  vegetable broth
1 (1 1/2″) piece ginger (peeled and grated)
4 garlic cloves (chopped)
1 kg kabocha or butternet squash (peeled and cut into 1/2″ chunks)
2 tablespoons toasted sesame seeds
1 1/2 cups kale (thinly sliced)
5 tablespoons white miso paste
1 tablespoon sesame oil
2 scallions (thinly sliced)
1/4 cup tahini
Toasted nori
Hot Chili
Procedure
Mix rice, 1 Tbsp. coconut oil, a pinch of salt, and 5 cups water in a medium heavy saucepan. Cover and bring to a boil, then reduce heat and simmer until rice is cooked, about 25 minutes. Drain; set aside.
Meanwhile, heat remaining 1 Tbsp. coconut oil in a large pot over medium. Add ginger and garlic and cook, stirring occasionally, until fragrant and just starting to brown, about 1 minute. Pour vegetable broth, scraping the bottom of the pot with a wooden spoon to release garlic mixture, and bring to a simmer. Add squash and simmer 8 minutes. Add kale and cook, stirring, until vegetables are cooked through, 3–5 minutes.
Whisk miso, tahini, sesame oil, and 1 tsp. salt in a medium bowl. Add 1/2 cup hot water and whisk until very smooth. When vegetables are cooked through, remove pot from heat and gently stir in tahini mixture (overheating tahini will cause it to separate). Season to taste, then immediately divide among bowls with seeds, nori, and chili oil.
Soup can be made 2 days ahead; chill in a resealable container. Reheat gently over low to avoid tahini from separating.
What's good about this soup though is that you can actually store for up to 2 days. So you can cook as much as you want, and still be able to eat it the next day. You can fridge the leftover and reheat it. Wonderful, isn't it?
Summary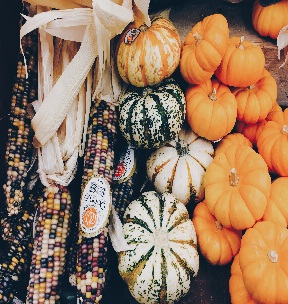 Recipe Name
Tahini Miso Squash Soup Recipe
Author Name
Published On
Preparation Time
Cook Time
Procedure
Ingredient
Total Time