Eating red meat has become a big no no to most diets these days. Scientists have even found a connection between red meat and cancer cells. And eating chicken has become popular because of this. So why don't we try a shawarma tahini chicken recipe?
Shawarma Tahini Chicken Recipe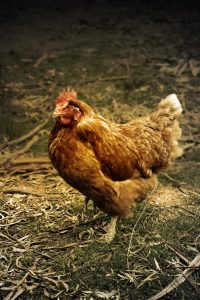 Have you ever tried making shawarma? Most of us haven't tried making shawarma, cause it involves using a vertical split. We don't have vertical splits lying around, right? Well, you are in luck, cause I will teach you a shawarma recipe that doesn't involve using red meat or vertical split.
INGREDIENTS
1/2 teaspoon ground cumin
3/4 cup cherry tomatoes (cut in half)
1/4 teaspoon coriander (ground)
1/8 teaspoon cayenne pepper
1/4 teaspoon paprika
1/8 teaspoon cinnamon (ground)
4 tablespoons olive oil
1 1/2 teaspoons kosher salt
3/4 teaspoon freshly ground black pepper
1 1/2 pounds chicken thighs (boneless and skinless, and then trimmed)
4 pitas
1 cup plain yogurt
2 tablespoons coarsely chopped dill
1 tablespoon & 1 teaspoon tahini
1/4 teaspoon garlic (grated)
2 tablespoons mint (chopped)
1/4 teaspoon lemon zest (grated)
4 tablespoons fresh lemon juice
1/2 large cucumber (cut in half, and then chopped into 1/4″ thick half moon pieces)
2 cups lettuce (shredded)
1/3 cup red onion (sliced)
Procedure
Preheat oven to 425°F. Combine cumin, coriander, paprika, cayenne, cinnamon, 2 Tbsp. oil, 3/4 tsp. salt, and 1/4 tsp. pepper in a large bowl. Add chicken and toss to coat. Spread on a rimmed baking sheet and roast until an instant-read thermometer inserted into the thickest part of thigh registers 165°F, 12–15 minutes; wrap pitas in foil and warm in oven during the last 5 minutes of cooking.
Meanwhile, mix yogurt, tahini, garlic, lemon zest, 2 Tbsp. lemon juice, 1/2 tsp. salt, and 1/4 tsp. pepper in a medium bowl until incorporated. Fold in 2 Tbsp. dill and 2 Tbsp. mint.
Toss cucumber, lettuce, tomatoes, onion, remaining 2 Tbsp. lemon juice, 2 Tbsp. oil, 1/4 tsp. salt, and 1/4 tsp. pepper in another medium bowl.
Thinly slice chicken. Place 1 warmed pita on each plate and top evenly with chicken and tomato-cucumber salad. Drizzle each pita with 2 Tbsp. tahini-yogurt sauce; top with dill and mint. Serve remaining tahini-yogurt sauce alongside.
What makes this recipe better is that you can make the tahini sauce ahead of time. You can make the sauce 2 or 3 days before you'll be using it for this recipe. Just make sure that you'll put it in an airtight container.
Have fun eating your red meat free shawarma!
Summary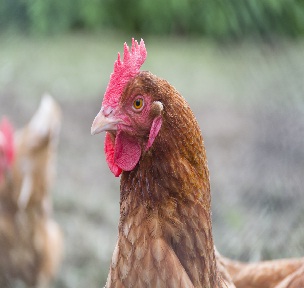 Recipe Name
ShawarmaTahini Chicken Recipe
Author Name
Published On
Preparation Time
Cook Time
Procedure
Ingredient
Total Time
Average Rating





Based on 1 Review(s)