If you want to live longer, you got to eat healthy. And what more can be more healthy than combining all three highly nutritious ingredients in one dish? Try this dish with tahini, lemon and kale: Tahini Lemon Dressing for Kale Super Salad Recipe.
Tahini Lemon Dressing for Kale Super Salad Recipe
Ingredients:
2 peeled and sliced, medium sweet potatoes
¾ teaspoons salt (divided)
1 tablespoon + 2 teaspoons olive oil (divided)
¼ teaspoons black pepper
1 bunch kale
½ large lemon juice
15 ounce rinsed and drained garbanzo seeds
⅓ cup dried cranberries
1 large pitted and sliced avocado
¼ cup minced onion
½ cup tahini
1 large lemon juice
¼ teaspoon salt
3-6 tablespoons warm water (for the thickness of dressing)
⅓ cup minced almonds
Directions:
Pre-heat oven to 190 degrees celsius.
On a large pan, place together with the sliced sweet potatoes, 2 teaspoon olive oil, ½ teaspoon salt, and black pepper.
Bake sweet potato until soft for 35-40 minutes.
Pull kale leaves from stems and rinse with cool water in a colander.
Chop the kale into thin strips.
Place it to a large bowl with 1 tablespoon olive oil, lemon juice, and sprinkle ¼ teaspoon of salt.
Mix them altogether thoroughly with hands in about a minute.
For the dressing, mix all ingredients together in a bowl and stir until it forms a creamy dressing.
Add water slowly until smooth.
Top and mix the dressing altogether.
Ready to serve.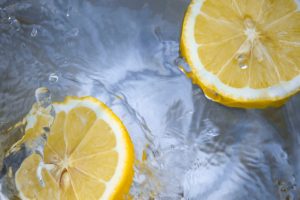 These are the reasons why you should use these three ingredients:
Tahini
It's filled with vitamins such as vitamin B1, B2, B3, B5, B15, and E.
Tahini can help prevent anemia.
It is a great source of calcium.
Tahini can help promote growth of cells.
It has unsaturated fat, which is considered as good fat.
Tahini is rich in minerals.
Lemon
It can help to boost your immune system since it is high vitamin C.
Lemon can help you control blood pressure, since it's rich in potassium.
It's rich in antioxidants.
Lemon has anti-inflammatory properties.
It can help prevent cell damage.
Kale
It is rich in iron.
Kale is rich in fiber and low in calories.
It's great for supporting you cardio vascular.
Kale is good for detoxifying.
It's high in calcium.
There you go, three ingredients that are so healthy and highly beneficial. If you want to reap all their benefits, make this recipe, Tahini Lemon Dressing for Kale Super Salad Recipe. A nutritious, tasty and lovely dish all rolled into one.
Summary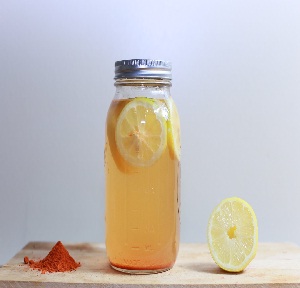 Recipe Name
Tahini Lemon Dressing for Kale Super Salad Recipe
Author Name
Published On
Preparation Time
Cook Time
Procedure
Ingredient
Total Time
Average Rating





Based on 7 Review(s)