Lemon is just like tahini, it's highly nutritious and can be used with a lot of dishes. And it surely tastes good will almost anything. If you want to try making a recipe with tahini and lemon, try this recipe, Tahini-Lemon Kale Salad Recipe.
Tahini-Lemon Kale Salad Recipe
Ingredients:
1 tablespoon water
6 cups thinly sliced stemmed kale
1 tablespoon lemon juice
2 teaspoons soy sauce
1 tablespoon tahini
¼ teaspoon pepper
1 tablespoon olive oil
¾ cup cooked quinoa
Directions:
Mix water, lemon juice, tahini, soy sauce, olive oil, and pepper in a bowl and stir with a whisk.
Add kale and cooked quinoa.
Combine altogether and serve.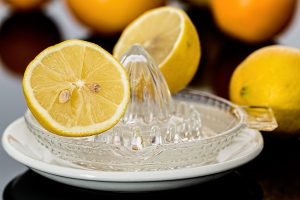 Amazing Health Benefits of Lemon:
Lemon can help cure indigestion and constipation. Lemon can act as a blood purifier and will help cleanse your body, especially when added to your dishes and drinks. You can also add lemon to your dishes if you are planning to have a heavy meal.
It can help care for your gums and teeth. Believe it or not, if you put lemon on the area where you have a toothache, it can help ease the pain. If you have bleeding gums, if you'd massage the juice on it, it will eliminate odors and can help prevent infection.
Lemon will help make your skin look better. If you have acne problems, rubbing the skin of the lemon on your affected area, and letting it sit in for at least 15 minutes, will help cure your acne. Also, regular consumption of lemon will help you have a glowing skin.
The juice of lemon can help you loose weight. I know you've heard lemon water or the likes, can help you loose weight. This is true. Lemon can help you reduce those unwanted weight.
Lemon will help you achieve healthy hair. Regular consumption of lemon can make your hair shinier. Also, if you apply it on your scalp, it can help cure dandruff.
These are just few benefits you can get from lemon. So, wait no more, and reap the benefits of lemon. Try the Tahini-Lemon Kale Salad Recipe now.
Summary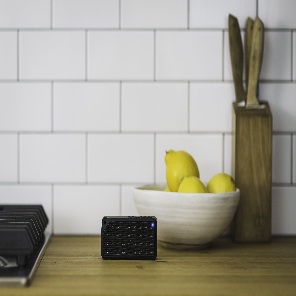 Recipe Name
Tahini-Lemon Kale Salad Recipe
Author Name
Published On
Preparation Time
Cook Time
Procedure
Ingredient
Total Time