Tahini and chocolate cookies? Sounds odd! But, it's possible. And it's surprisingly mouth-watering. Don't let your tahini go into waste. It's not only for your salad dressing or for dipping your fried dishes. There's more to it. Tahini can become an ingredient for your cookies. Yes for cookies, even for chocolate chip cookies. If you didn't know that, better try tahini chocolate chip cookies!
Tahini Chocolate Chip Cookies Recipe
Those chewy brownies, your favourite ice cream, and your everyday life-saver cookies can be mix with tahini. Your favourite sweet treats at those coffee shops need not to be avoided just because it's unhealthy. Just look for a healthier alternative ingredient, one of it is tahini.
So today, I will share how to make your homemade tahini chocolate chip cookies.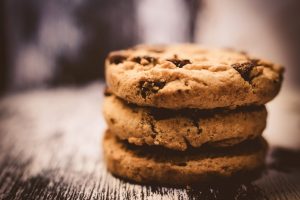 What you need:
1tsp vanilla extract
½tsp of baking soda
1cup granulated sugar
½tsp of baking powder
1egg (large)
½cup tahini paste
1eggyolk
1tsp salt
1cup and 2 tbsp of all-purpose flour
4oz of   unsalted butter
1 and ¾ cup of dark sweet chocolate chips (or chunked chocolate from a bar)
Instructions:
Use an electric mixer. Put inside the mixing bowl the tahini, sugar, and butter cream. Mix at a medium speed for 5 minutes or until mixture becomes fluffy.
Add the large egg, eggyolk, vanilla extract and continue mixing the ingredients for another 5 minutes.
Sift together the flour, baking soda, and baking powder, and salt in a bowl. Mix these dry ingredients using a fork.
Add the mixed dry ingredients to your butter mixture, one at a time. It should be in low speed to prevent spilling of the mixture, especially the dry ones. Make sure the butter mixture and mixed dry ingredients are well-mixed.
Add in the chocolate chips or chunks. Use a rubber spatula to fold in your chocolates.
Your dough shouldn't be stiff, it must be soft.
Put the dough in a large container, cover it with a plastic and refrigerate for at least 12 hours. This process will make your cookies tender.
Heat oven to 325 degrees Fahrenheit. While waiting, put a baking sheet or a parchment paper to your non-stick baking tray. To have a uniform size for your cookies, use a spoon or ice cream scoop to form dough.
The distance from one cookie to another cookie, should be at least 3 inches apart. This would allow the cookie dough to spread.
This is optional, you can sprinkle it with your favourite toppings like more chocolate chunks, colourful sprinkles, or maybe the famous marshmallows on the top of it.
Bake cookie dough until golden brown in colour around its edge, but in the middle it should look pale compared to the edges. This would result to a chewy, chocolatey, and aromatic tahini chocolate chip cookies. Approximately it will take between 14-18 minutes.
Let it cool in its rack, at room temperature.
Enjoy every bite of these guilty-pleasure chocolate chip cookies in healthier way! No need to say NO to a sweet but healthy treat for you! Help yourself!
Summary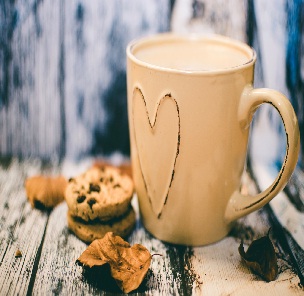 Recipe Name
Tahini Chocolate Chip Cookies Recipe
Author Name
Published On
Procedure
Ingredient