Brownie is a dessert that's like a combination of cake's taste and texture like a cookie. It comes in variety of flavors, and forms. It can be chocolaty, crispy, or fudgy. You can top it with caramel, nuts, chocolates chips, sprinkles, or marshmallows. This is typically served with a warm glass of milk for kids as a snack. But who wouldn't love to eat a healthy brownie? So, let's explore a tahini brownies recipe.
In a restaurant, it is topped with a scoop of vanilla ice cream with whipped cream and adds a cherry on top of it. It's a common treat for kids on weekends. Just like cookies, people of different ages, love them so much. It is served in restaurants and coffee shops near you.
Have you heard about the fuss between which is better, Blondie or Brownie? What's the difference?
Both blondies and brownies contain the same ingredients, the way they're baked, presented, and cut in the same way. Both are in same texture and taste as well. But both are the same type of a cookie cake. The only difference they have is the colour, obviously. Blondie are paler in colour compared to brownies because of its chocolate ingredient in it, which we are familiar with — and used with.
These Blondie cookie snack is the opposite of brownies. The only component they're different is that brownies are rich in chocolate while Blondie is vanilla-base. As we all know these two flavours are completely rivals with each other. If you hate vanilla, then you're in love with chocolate and vice versa. Like brownies, blondie can also come in variety of flavours and you can put nuts, sprinkles and mallows on top of it. And since blondie doesn't contain any chocolate, there are also alternative sweeteners available for this dessert. You can use fruits, candies, toffee, caramel, and a lot more. It's also best paired with a warm glass of milk or a cup of brown coffee, too.
And today, let's gear up your brownie and blondie to the next level by adding up tahini as one fo the ingredients! The result will shock you!
Tahini Brownies Recipe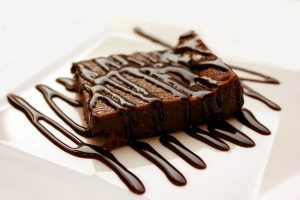 This tahini brownies recipe will bring you to the next level of healthiness. It's not your ordinary brownie with a generous amount of sesame paste in it! Spare some of your 30 minutes in the kitchen!
Ingredients:
1 tsp rock salt
¾ cup tahini paste
3 tbsp of cocoa powder
1 tbsp of vanilla extract
4 tbsp of salted butter
2 eggs (large)
1/3 cup all-purpose flour
1 cup and 2 tbsp refined sugar
4 oz of darksweet or semi-sweet chocolate chips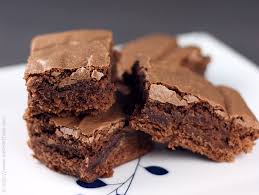 Steps in cooking:
· Preheat oven at 350 degrees Fahrenheit. In an 8 inch square pan, put 2 pieces of foil and hand the excess on each side. But some butter and brush it all over the foil in the pan.
· In a medium heat saucepan, melt the butter. Once it is melted, remove it from the stove and add the chocolate chips and cocoa. Whisk them all together until they blend together.
· In a big bowl, mix the eggs, sugar, vanilla and salt and whisk them together. Stop once you achieve a fluffy texture. Lastly add the tahini paste and whisk them again all together.
· Add the half of the tahini mixture into the flour. Carefully fold them. Stop right after when they totally blend together. Avoid over-stirring your ingredients.
· Add chocolate mixture to the half of tahini mixture. Stir until it is well-combined.
· Pour your batter in the 8 inch pan and spread it evenly.
· Get the half of reserved tahini and put it on the top of your butter mixture. Spread it all throughout. Using a toothpick or stick, swirl tahini all over the batter.
· Put in the middle rack of the heated oven. Bake for 30 minutes. Remove from the oven and let it cool in the pan. Using the excess foil on each side, carefully lift up and let it cool in the rock without removing the foil.
· Once it is cooled down, serve yourself a slice of your tahini brownies with a glass of fresh milk! But it will taste much better if you munch over it the next day!
Summary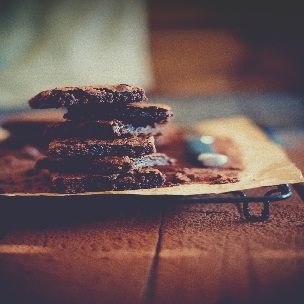 Recipe Name
Author Name
Published On
Preparation Time
Cook Time
Procedure
Ingredient
Total Time