Lately, tahini recipes are used for sauce, dressing and so as dipping. For sure, you already know a lot of tahini dressing you can pair with your roasted meat, finger-foods and for your salad. But have you ever heard of tahini bread? If you haven't, then this is the tahini bread recipe you can try.
This time let's use tahini into our pastry, specifically, baking a bread. Yes1 you heard it right! A tahini bread. This means healthier and tastier bread for all. The nutty flavour it gives to the bread and it's aromatic smell that adds a mouth-watering taste of this tahini bread.
This tahini bread recipe is easy to make but it's flavourful.
Honey and Tahini Bread Recipe
Ingredients:
        

1 tsp baking soda

        

4 eggs

        

6 tbsp tahini paste

        

12 tbsp raw honey
Procedure:
        

Preheat oven for 350 degrees Fahrenheit.

        

In a bowl, add the honey, eggs, tahini paste and baking soda. Mix them all together until well-blended. The mixture will be thin and not thick.

        

In a loaf pan, grease the pan using a butter or vegetable oil. You can use put a baking paper.

        

Put the mixture inside the loaf pan and bake inside the oven for 20 minutes.  Use a toothpick to stick it in and check of the bread is finished.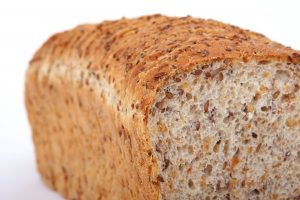 This is just one of the bread recipes you could try. Tell me, if it becomes one of your favourite!
What is the Benefit of Eating Bread:
Bread is convenient to eat. You can bring bread almost anywhere, unlike rice, noodles or mashed potatoes. You won't need plates or bowls, as you can easily carry them.
More nutrition. Most bread have nuts, seeds, cheese or fruits in them, these ingredients combined with milk, eggs, flour, and other ingredients, make bread more nutritious. And in case with this dish, the bread is with tahini, which is alos highly nutritious.
Breads have micronutrients in them. The flour used in bread is high in thiamin, riboflavin, folate, niacin, and iron. These micronutrients are not usually found in other food that can be replaced by bread.
So, what are you waiting for? With these benefits of eating bread, why don't you start cooking the Tahini Bread Recipe?
Summary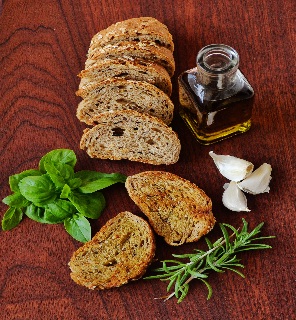 Recipe Name
Author Name
Published On
Preparation Time
Cook Time
Procedure
Ingredient
Total Time
Average Rating





Based on 4 Review(s)