Sesame seeds seem tasteless but tangy when they put in our dishes as a garnish. But it would taste a whole lot different if it turns into a paste. Tahini is made from sesame seeds. These sesame seeds are grind and mixed with olive oil to form into a tahini paste. This food is commonly used and found in Asian and Middle-Eastern countries. It is considered as a staple food for the people living in there. What is the true taste of tahini?
Since tahinis are available in different types and kind, then it also have variety of taste. A fresh and raw tahini is actually not appealing to your taste buds because it is really bitter, unlike peanut butter or other nuts it is not naturally sweet in flavor. Have you heard about hulled and unhulled tahini pastes? Unhulled tahini paste is made from sesame seeds with still attach to its coverings and darker in color, while hulled seeds are lighter in color and without its cover anymore. Unhulled tahini paste is much bitter than the hulled ones. But the unhulled tahini is contains a lot of nutrients than the hulled sesame seeds.
The True Taste of Tahini
Here are some guidelines in choosing tahinis you love according to their types and how do they taste.
·

        

Unhulled and raw – tastes more bitter, and thick texture

·

        

Hulled and raw – still thick in consistency but slightly less bitter than unhulled

·

        

Dark roasted and unhulled – consistency is like in between lightly roasted sesame seeds, flavourful, and much bitter

·

        

Light roasted unhulled –smooth in texture, and the taste is semi-bitter.

·

        

Dark roasted hulled – slightly bitter compare to the unhulled, and has thicker texture, and has deeper taste

·

        

Light roasted hulled – smooth in texture like the unhulled lightly roasted sesame seeds; a good substitute for cream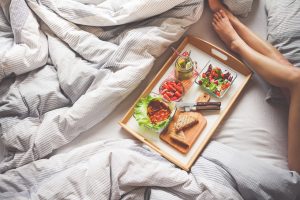 Sometimes the roasting and grinding process can also have an impact of the taste of tahini. But some would also say that the place where it comes from is another reason. If sesame seeds were planted in a healthy and full of minerals kind of soil, then the seed as it grows would contain also the nutrients coming from the soil.
And here are some Tahini brands available in stores. This would also serve as a guide on what brand you should choose for your dish.
·

        

Joyva Tahini –if you think peanut butter is not an ideal substitute for tahini, because this brand will prove you wrong. It's thick in texture. With nutty flavour, smells like roasted sesame, and less bitter

·

        

Nuts to You Tahini –not silky and smooth in texture, but it's thick and dense. A little bit sesame-flavour and slightly bitter in taste.

·

        

Artisana Raw Tahini – this is creamy, subtle, mild, and smooth. From raw sesame seeds. Mild bitterness in taste.
Hope I answered your questions regarding with what tahini tastes really like. Now, you already know the True Taste of Tahini. It may taste bitter but it will turn your dishes from good into fabulous!
Summary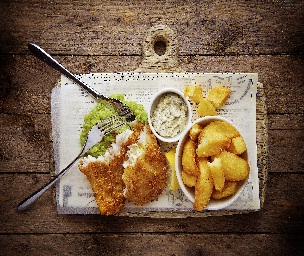 Article Name
Description
Have you ever wondered what is the true taste of tahini? Is it really bitter? Sweet? Nutty? Come and let's figure it out together.
Author