Tahini Lemon Dressing is such a tasty salad dressing that can be paired with almost any kind of fresh salad.  It is zesty and creamy. It always give your salad a taste that is not common to other salad dressings. It may taste exquisite but making one is easy.
When I was young, I always thought that salad dressings are always ready made. For me, they usually come in jars or bottles. I guess, most of us thought that way when were young, right? That is until we are proven wrong when grow old. I always wonder how come these dressings taste fresh if they come in jars or bottles.
That question however was answered when I got old, and learned quite a few things in the kitchen. As I started preparing food for myself, I learned that salad dressings taste better if they are made fresh. Yes, you can purchase them in jars and bottles, but the taste won't compare with a freshly made one.
Especially, the Tahini Lemon Dressing, it tastes loads better when it's fresh.  It's actually my favourite salad dressing, since it is healthy and tasty at the same time. It can be sweet and tangy , and you can adjust it according to your taste.
Here, I will teach you how to make a very tasty tahini lemon dressing in two ways.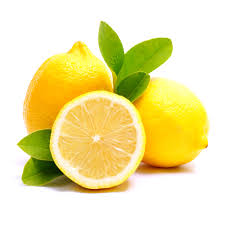 Tahini Lemon Dressing with Garlic:
Tahini lemon dressing with garlic is the more known salad dressing. This can be used in any salad that you desire to use it on.
Ingredients:
½ cup                 tahini
½ cup                 water
2 pieces             lemon
1 tsp                   sea salt
1 tsp                   cumin
2 cloves             garlic, minced
1/8 tsp               cayenne pepper
Procedure:
Squeeze the lemon and pour the juices in a bowl.

Combine all the ingredients in the bowl.

Pour the mixture in a food processor. Process the mixture until smooth, or until your desired texture is achieved.

If the dressing is a little thick, add some water. If the dressing is a little thin, just add more tahini.

Test the taste, and if not satisfied, add more seasoning.

Pour in a bottle or a jar for storage. The dressing can last up to 2 weeks if stored in a refrigerator.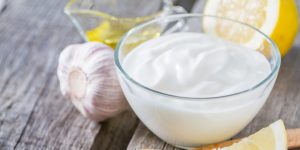 Light Tahini Lemon Dressing:
This version of tahini lemon dressing is the lighter version. Light tahini lemon dressing is for people who are on a strict diet. This can be also for people who want a healthier version of tahini lemon dressing. It can also be for people who wants  to taste something new on their dressing.
Ingredients:
¼ cup                 Tahini
2 cloves               Garlic, minced
½ cup                 Fresh lemon juice
¼ cup                 Nutritional Yeast
3-4 tbsp             extra virgin Olive Oil
1 tsp                   Kosher Salt
1 tsp                   Ground Pepper
5 tbsp                 Water
Procedure:
In a food processor, pour all ingredients.

Process the ingredients until smooth, or until desired textured is achieved.

If unsatisfied with the taste, add more salt or pepper.

It makes one cup of salad dressing.
Go ahead, and try these two amazing tahini lemon dressing recipes. Prepare to feast your tongue on a zesty, tangy, and sweet salad dressing. Have a tahini lemon dressing now!