Dessert is always a part of a meal. Either you go to a fast food restaurant or an expensive restaurant, dessert is never out in the menu. Talking about dessert, it mostly tastes sweet, you can either chew your dessert, licked it or, drink it. In China and Western Africa, dessert is not as important like other country value it. Would you want to learn the different tahini desserts?
When we talk about a dessert, we always think of pastries, ice cream, cakes, pies, cookies, tarts, and fruits are the most common dessert. Since fruits are naturally sweet in taste and organic. Fruits are best for people who are taking a lay-low in sweet pastries and ice cream.
And since the people of the world are adopting middle-eastern cuisine, tahini paste becomes popular ingredient. It's a super food which is versatile among all kinds of dishes and desserts. It makes your favourite dessert becomes richer in flavour, tangy and nutty, and a healthy dessert for everyone despite of its bitter taste.
Yes, tahini is called a super food because its nutrients and healthy benefits are enumerable. Highly-contained protein and calcium is what it has. Not only that, it has omega-3, omega-6, antioxidants, magnesium, phosphorus, lecithin, vitamin E, vitamin B's, and whole lot more. Sesame seeds are small, but what's inside it makes it great.
You can choose what kind of tahini paste you would like to mix for your tahini dessert. Let me give you some idea about it to help you decide what dessert fits for this kind of tahini. Let's start with hulled and unhulled. Unhulled is bitter in taste compared to hulled. Hulled sesame seed is lighter in colour. But unhulled contains more nutrients that hulled sesame seeds because unhulled are full-grown seeds. Next is to choose between raw and roasted. Raw means you don't need to do anything with your sesame seeds and just grind them straight to your food processor. Roasted sesame seeds are roasted in a skillet or you can also bake them in inside your gas range until it turns to golden brown and very aromatic. Take note, once a fresh and organic food is heated its nutrient level decreases because heat breaks them down and they got destroyed. So, for health purposes and for people who are health conscious you can choose raw sesame seeds to make a tahini paste.
Tahini Desserts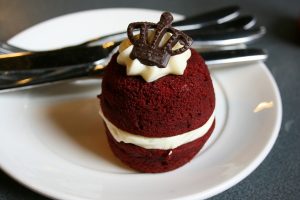 Here are some Tahini Desserts for those sweet-toothed dearies and everybody can enjoy!
Raspberry Tahini popsicles – summer is fast approaching, cool down thyself with a creamy raspberry tahini popsicle.
Chocolatey Halva – use this spread for your morning bread breakfast or an afternoon snack. You can use cocoa powder to make it chocolatey and honey to give it a sweet taste.
Chocolate Grapefruit Tart with Sesame – this treat isn't too sweet. Chocolate and grapefruit, mixed with tahini will not result to a very sweet tart, it's sweetness is right and gives a nutty twist.
Tahini Milkshake Smoothie – Combine your favourite fruit, tahini, and dates (if you like the taste of it). Mix then in blender adding milk and natural sweeteners for a guilty-pleasure cold treat.
Sesame Granolas – grab your granolas and chop them off, pull out your tahini yogurt you just made and start your morning with a kick start breakfast.
Tahini Ice cream – yeah! Make your own home-made tahini ice cream and add tahini as one of its ingredients. Drizzle with your favourite honey, chocolate, strawberry, or caramel syrup.
Did I make you hungry? So Am I. Off to my happy place now, my kitchen, making some tahini desserts. Ciao!
Summary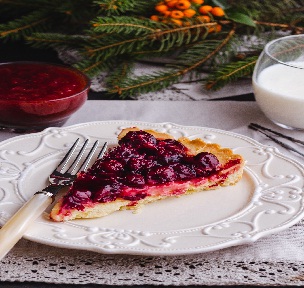 Article Name
Description
There are a lot of recipes that you can do with tahini including desserts. You can try these different tahini desserts at home. I'll assure that each and every one of it is as flavourful as the other.
Author