INGREDIENTS
1 small red onion
1/2 cup plus 1 tablespoon freshly squeezed orange juice, divided
2 1/2 teaspoons kosher salt, divided
1 garlic clove, crushed
2 (15-ounce) cans chickpeas, drained, rinsed
1 teaspoon ground coriander
1/4 cup plus 2 teaspoons distilled white vinegar, divided
1 teaspoon ground cumin
5 tablespoons chickpea flour
1 cup chopped parsley, divided
4 pita breads
1 teaspoon baking powder
1/2 cup vegetable oil, divided, plus more for pan
1/2 cup tahini
2 cups shredded green cabbage
1 cup cherry tomatoes, quartered
Homemade or store-bought hummus (for serving)
Procedure
Preheat oven to 375°F. Thinly slice one-third of onion. Toss slices with 1/4 cup orange juice, 1/4 cup vinegar, and 1/2 tsp. salt in a small bowl; set aside.
Pulse chickpeas, garlic, coriander, cumin, 3/4 cup parsley, 1 tsp. salt, and remanining onion in a food processor until very coarsely chopped, about 30 seconds. Add flour and baking powder and pulse a few more times to combine.
Lightly oil a rimmed baking sheet. Using a 1/4-cup measuring cup, portion out 12 ping pong-sized balls and place on sheet, spacing 1″ apart. Gently press down on tops to flatten slightly. Brush tops with 1 Tbsp. oil. Bake falafel, turning balls halfway through, until golden brown and crispy, 20–25 minutes. Wrap pitas in foil and warm in oven during last 5 minutes of baking.
Meanwhile, whisk 1/4 cup oil and remaining 1/4 cup plus 1 tablespoon orange juice, 2 tsp. vinegar, and 1 tsp. salt in a medium bowl. Whisk in tahini and 1/4 cup water until a smooth sauce forms.
Whisk 2 Tbsp. pickling liquid from reserved onions with remaining 3 Tbsp. oil in another medium bowl. Add cabbage, tomatoes, and onions and toss to coat.
Cut each pita into 4 pieces. Drizzle falafel with 2 Tbsp. tahini sauce and top with remaining 1/4 cup parsley. Serve with pita, hummus, salad, and remaining tahini sauce alongside.
If you don't have chickpea flour, you can substitute it with all- purpose flour. Also, you can store this up to 5 days. So, you can opt to make a lot, just make sure that you'll store it properly. It would be advisable if you'll an airtight container.
There you go, no need to go to South Africa just to taste what Yoffi Falafel can serve you. Just try this recipe, and feel like a bos on vacation, and eating at Yoffi Falafel.
Summary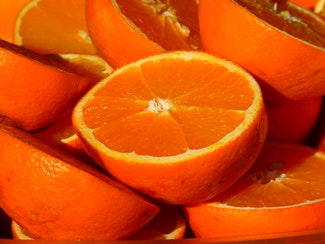 Recipe Name
Orange Tahini Sauce for Baked Falafel
Author Name
Published On
Preparation Time
Cook Time
Procedure
Ingredient
Total Time
Average Rating





Based on 1 Review(s)