Who doesn't love cookies? It's an all-time favourite snack of people in all ages. Cookies are usually cooked by baking until it's crispy on the edges and chewy in the middle. But there are also other kinds of cookies that you needn't to bake at all. It's made from flour, sugar, oils, oats, chocolate chips, etc. It comes in different flavour, and texture. Flavour can be chocolate, peanut butter, fruity flavour, or even a bit bitter in taste. Its texture depends on how long you will bake your cookies inside the oven. Have you ever heard of Tahini Cookies Recipe?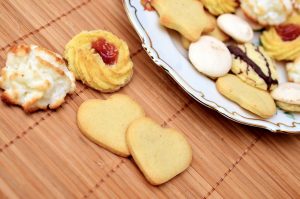 But I will be giving you the step-by-step process in making these healthy, delectable, and nutritious snacks of all time.
Tahini Cookies Recipe
How about tahini cookies? Drooling! Slurp! Even long time ago, tahini are used in baking with cakes and other sweet treat for you and your family. It makes those cakes and brownies chewy, rich in flavour and mouth-watering. With this as an alternative ingredient, it will make your dessert healthier to eat and healthier for everyone. Why? Because tahinis are made from sesame seed pastes.
When we talk about sesame seeds, it means it's jam-packed with vitamins and minerals. These sesame seeds are rich in protein and calcium. They said that a tablespoon of tahini meets your daily requirement of nutrients in your body.
What to prepare:
1 egg yolk

2 cups chocolate chips

1 cup and 2 tbsp. flour

½ cup white sugar

1  large egg

½ cup tahini paste

¾ of baking soda

1 tsp. sea salt
½ cup brown sugar
1 tsp. vanilla extract
What to do:
·

        

In a mixer bowl, mix together the white and brown sugar, tahini, and butter. Beat the ingredients in a medium speed for 3 minutes or until it has fluffy mixture. If you don't own any mixer, you can use spatula and mix them in a bigger mixing bowl.

·

        

Using a plastic spatula, scrape the dough on the sides. Add the eggs and vanilla to the dough mixture. Stop at a time to scrape down the dough to ensure every bit of ingredient is complete.

·

        

In a bowl, sift the flour, salt, baking soda. After, whisk them together. Make sure they are well-mixed.

·

        

Go back to the mixer. Lower down the speed. From time to time, slowly add the dry ingredients (mixture of flour, baking soda and salt) in the mixing bowl. Next, put the chocolate chips and mix again. If all ingredients are blended well, stop.

·

        

Cover the dough mix with a clear plastic and put inside the fridge. Let it set overnight.

·

        

On the following day, preheat your oven to 160 degrees Celsius. Put a baking sheet on a non-stick tray.

·

        

Use an ice cream scoop or a spoon in order to have a uniform-size cookies. Round the, using your hands. Put them on the baking stay with a baking sheet. It should be 2-3 inches away from each other.

·

        

Put them in the middle rack oven. Bake each tray at a time. Always check the cookies. It should be golden brown around its edges and pale in the center to have a chewy and soft cookies.

·

        

Put the cookies on the rack and let it cool. And enjoy munching! Do the same thing with the other batch of cookies.
In a traditional way of cooking tahinis, you have to mix sugar, flour, and butter until the mixture is crumbly and thenyou can add a raw tahini. After that, you can mix them together and top it with your desired chocolate, fruit or nuts. Arranged inside the oven and let it cook.
We can see cookies in a bake shop, coffee shop or mass produced by a factory. These cookies in different variety. Some are crispy, others are chewy. You can have it plain, and you can cover with chocolates and fillings inside. And then, you can best serve this with milk, especially for kid's snacks. With this recipe, you can make you own delicious yet healthy at home!
Remember, these gooey cookies can be stored in room temperature for 3 days maximum. While the cookie dough can last up until a week inside the fridge. And by the way, you can serve these cookies with a warm milk. Slurp!
Summary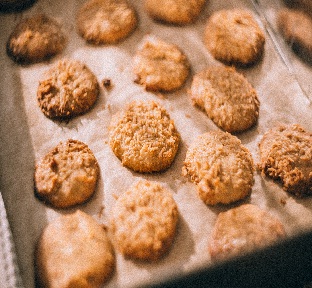 Recipe Name
Author Name
Published On
Procedure
Ingredient